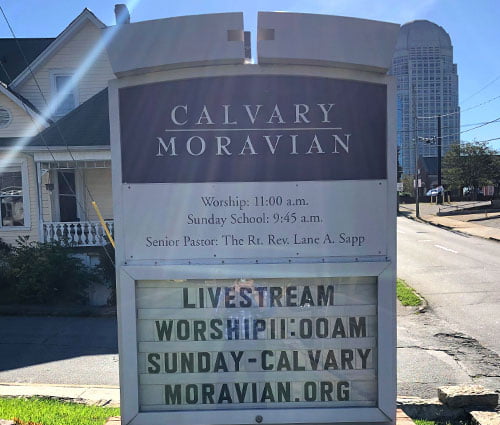 All are welcome in-person,
or tune in every
Sunday via our
livestream.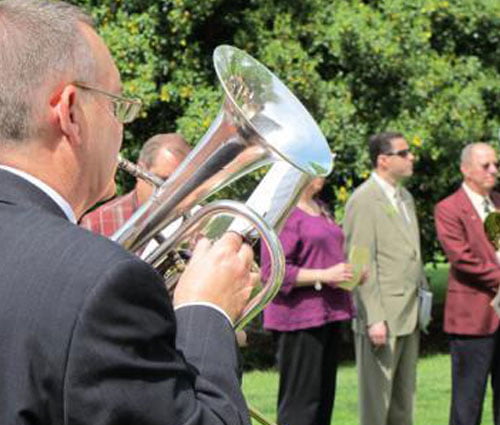 Join the band!
Don't know
how to play?
We'll teach you!
Come walk our
grounds. Listen
for God. What
did He say to you?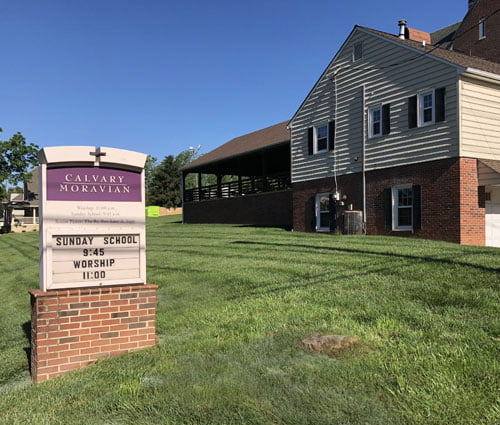 Our Fellowship
Center features a
kitchen, restrooms,
meeting space
and pavilion.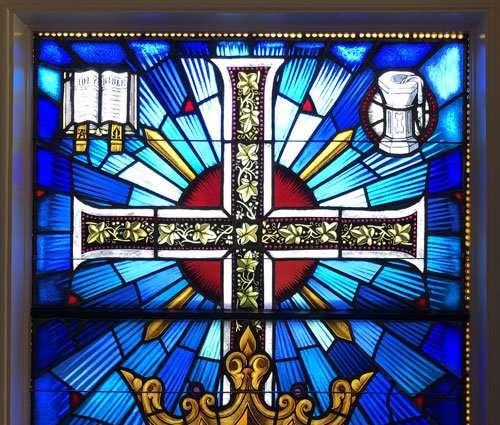 When you come
into our sanctuary,
allow time to just
experience our
stained glass.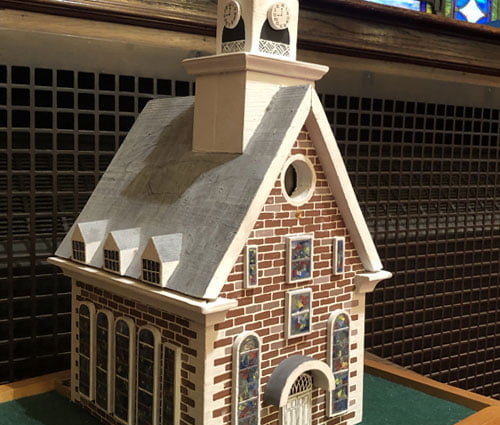 A model of Calvary
Moravian Church.
News
Stay up-to-date on everything happening at Calvary Moravian by visiting this page often. In addition to news and announcements, we share information about the ministries we're involved with, community activities, meetings, upcoming events, and more.
In our West Lobby off of the Sanctuary, there is now a Calvary gift area. Here you can find art prints of the church, notecard sets, mugs, our new cookbook, as well as a catalog of various clothing and accessories you can purchase, featuring our new logo. We have samples available so you can see what the actual clothing feels like.
To peruse the available items, go to this website where you can order them directly: https://bonfire.com/store/calvary-moravian-church/. We will be providing t-shirts for our college-aged students, youth, and children as well as their leaders so please send us your t-shirt sizes if you fall into those categories if you haven't already told Amanda. ... See MoreSee Less

I still need to get one of those cookbooks... soon hopefully
I love this! Love the sweatshirt! Hope it does not get sold before I can get one!
Love this idea...can see a new shirt in my future
Load More News