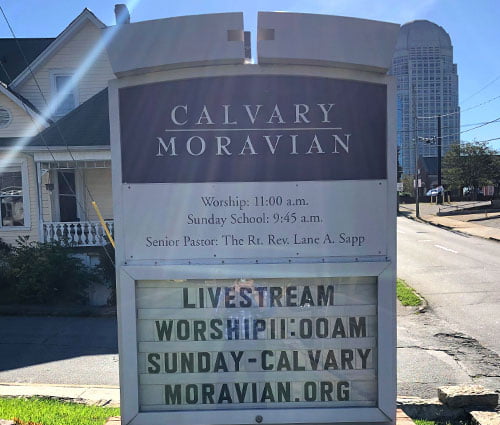 All are welcome in-person,
or tune in every
Sunday via our
livestream.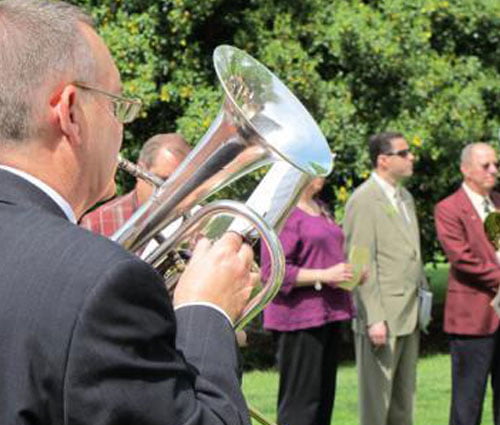 Join the band!
Don't know
how to play?
We'll teach you!
Come walk our
grounds. Listen
for God. What
did He say to you?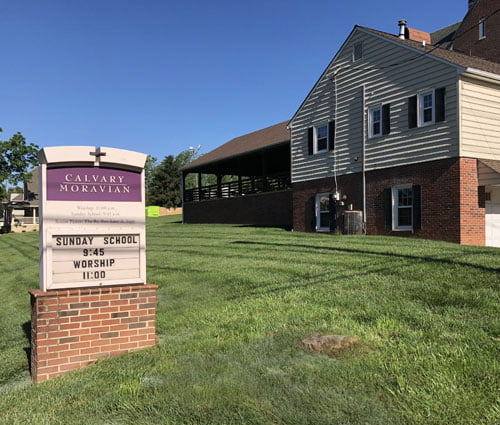 Our Fellowship
Center features a
kitchen, restrooms,
meeting space
and pavilion.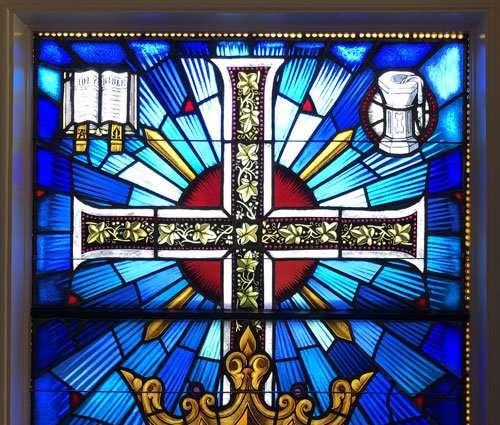 When you come
into our sanctuary,
allow time to just
experience our
stained glass.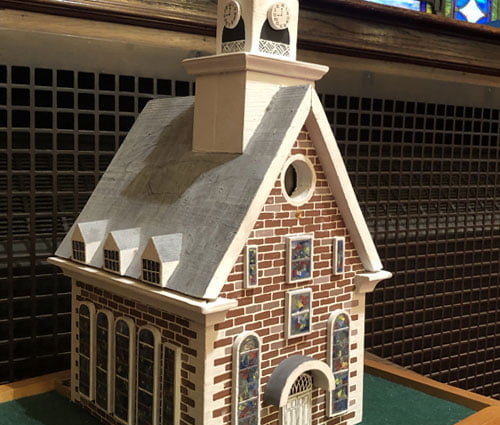 A model of Calvary
Moravian Church.
News
Stay up-to-date on everything happening at Calvary Moravian by visiting this page often. In addition to news and announcements, we share information about the ministries we're involved with, community activities, meetings, upcoming events, and more.
Today at worship, the Moravian Music Foundation Award of Merit was given to our brother Frank Martin. We are so very grateful for Brother Martin's dedication and contributions to our congregation, to the Moravian Church and the MMF, as well as to our wider Winston-Salem community. His work is a blessing to many and we are proud to see his efforts and talents recognized with this award. ... See MoreSee Less
Congratulations Frank! You are so deserving. Thankyou for all you do for the Moravian Church💗🙏🏻⛪️
We are blessed indeed to have Frank give so much of himself to our church and to the community. I addition to all the efforts noted by Nola, he also has done a lot with the Easter broadcast.
Congratulations Frank well deserved I know Frank did a lot Easter Saturday night and Sunday Mornings Thank you
Frank is the quiet giver of time and talent. He never ceases to amaze me. Denny so enjoyed working with him on recordings and the sound system for the sunrise service.
Load More News